Book Clubs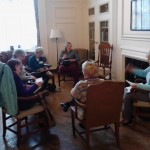 Join us once or every month reading, talk, and snacks at the library's book clubs.  You have choices! Email, call us, or stop in to sign up.
We meet for the Page Turners Book Club the first Wednesday of the month at 3:30 in the afternoon. If you are a fan of mysteries and thrillers, then this is the book club for you.  We read a variety of books including series fiction and standalones. Join us anytime the current book sounds interesting to you.
What are we reading now?
In the Patron Picks Book Club we read books recommended by our library users. We meet at 3:30 pm on the third Tuesday of every month. Join us whenever one of the book selections piques your interest.
Craft and Hobby Classes
The library offers monthly activities for everyone whether you're a die-hard do-it-yourselfer or want to try something new.
Health and Wellness Classes
Throughout the year the library offers fitness, healthy eating, and activities to improve your general well-being.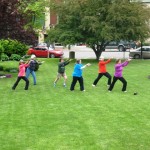 The library offers formal and informal tech sessions on a variety of topics.