Digital Programs
Right now, programming is different than we've ever done. Here are some things to expect in the near future. 
Baby Play Date – 
While this is usually a time for our youngest patrons to get together and socialize, we can't do that right now. So, Miss Kate is recording videos where children can still listen to a short story, learn a fun song, and enjoy some bubbles!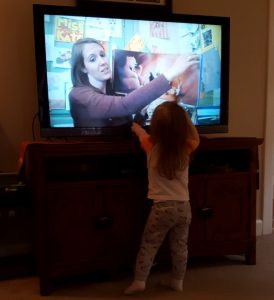 These videos will be posted to Facebook Thursday Mornings at 10:30am. 
Digital Storytime – 
This program is a little longer than our Baby Play Date. If your child can sit for 12-15 minutes, this is the program for them. We like to start with a rhyme, read a couple of books, and end with a song. This is similar to our in-house program with it's structure. 
These videos are being posted to Facebook on Fridays at 10:30am.