Storytimes
Preschool Storytime –
For the next six weeks, we will have a traditional Baby Lap Sit where grown ups and their babies (ages 0-12 months) sit down and enjoy songs, rhymes and stories in a quick 20 minute program.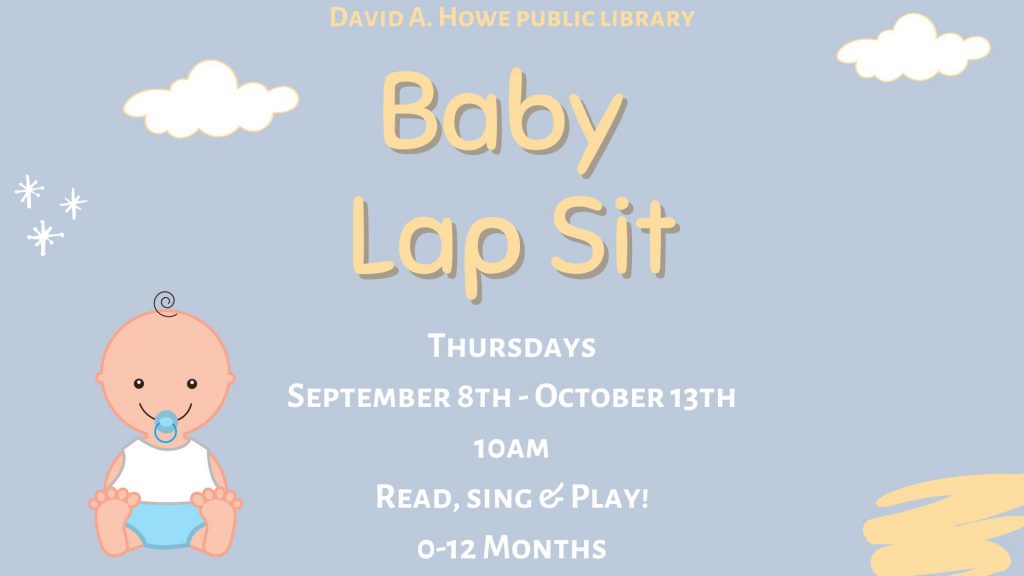 We will start a new session of storytimes on Friday, September 9th and this will be an ABC Storytime. Each week we will focus on a new letter of the alphabet with corresponding books, crafts and activities. We will have two sessions, Toddler Time at 10:30am for ages 1-3, and Little Learners for ages 3-5.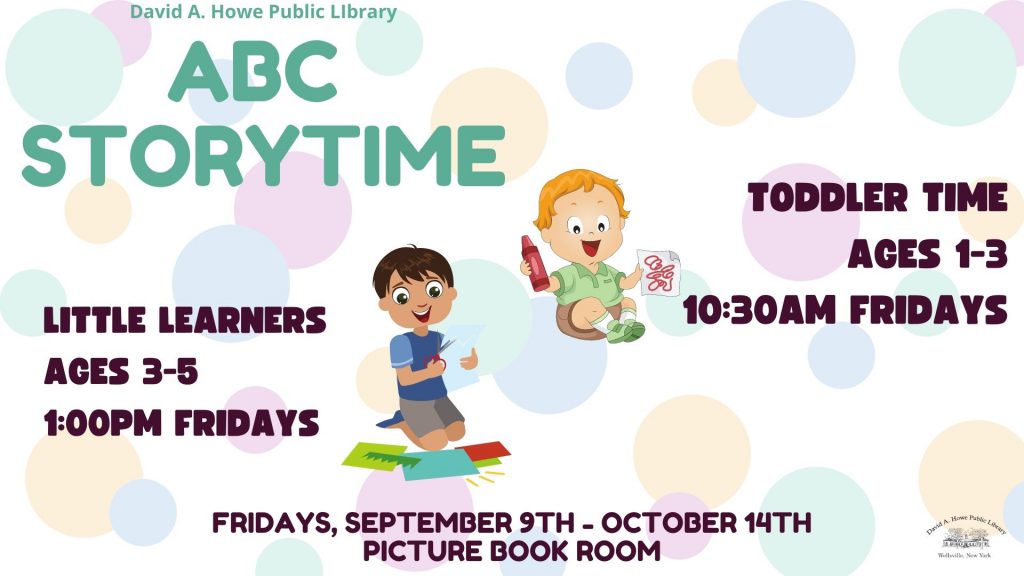 We would also like to remind grown ups that we are all learning at these programs. If you or your little are not having a great day, it's ok to leave and try another time. We attempt to offer a range of programs in order to meet the needs of all our friends. Please feel free to ask Miss Kate if you have any questions
If you just can't wait for storytimes, you can check out our library of recorded stories here.
---
---
Sessions are free and do not require registration. These literacy enhanced library storytimes are based on the national Every Child Ready to Read initiative and incorporate six key literacy skills into fun programs through the five main practices of talking, singing, reading, writing, and playing. We use stories, songs, fingerplays, crafts, and other activities to help achieve early literacy goals. Registration is not required for these drop-in programs.
What is Pre-literacy Literacy?

Pre-literacy is what children know about reading and writing before they can actually read and write. You can help your child be ready to read, starting from birth. Research has shown there are six preliteracy skills that your child needs in order to read:

Print Motivation (Reading is fun!): Children who enjoy books and being read to will want to learn how to read for themselves.
Print Awareness (Look at words): Being familiar with printed language helps children feel comfortable with books and understand that print is useful.
Letter knowledge (Know your letters): Knowing the names and sounds of letters helps children figure out how to say written words.
Vocabulary (Learn new words): The more words children know, the better able they are to recognize words and understand what they read.
Phonological Awareness (Sound out words): Being aware of the small sounds that make up words helps children sound out written words as they begin to read.
Narrative Skills (Tell a story): Being able to tell or retell stories develops comprehension skills that will help children understand what they read.

Activities you do to support these skills will help children on their way to becoming great readers! To get hands-on experience for you and your child attend any of our Library Storytimes where we demonstrate the Every Child Ready to Read skills and do fun activities. The most important thing to remember is to talk, share, laugh, and have fun reading together!